Randall W. Rice, CTAL (Full), CTAL-SEC,

CTFL,

CTFL-AT, CMT, FLMI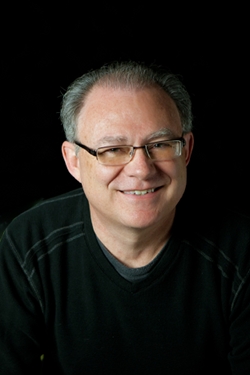 Randall (Randy) W. Rice is a thought-leading author, speaker and consultant in the field of software testing and software quality. Rice, a Certified Tester - Foundation Level (CTFL - ASTQB), Certified Tester - Advanced Level (Full - Test Manager, Test Analyst, Technical Test Analyst), Certified Tester, Advanced Level - Security, Certified Tester - Foundation Level Agile, Certified Mobile Tester and a Fellow of the Life Office Management Association (FLMI), has worked with organizations worldwide to improve the quality of their information systems and optimize their testing processes.


Randy has over 39 years experience building and testing mission-critical projects in a variety of environments. He has worked in the roles of software developer, system designer, project manager, QA manager, test manager, management consultant and trainer. He has written over 70 training courses on a variety of software testing and software quality topics.

Randy is the chair of the ISTQB's Working Party for the Advanced Security Tester Syllabus and he is on the board of directors of the American Software Testing Qualifications Board (ASTQB).

Randy, has been published by Better Software, Crosstalk, The Journal of the Quality Assurance Institute, and many other journals. He is a regular speaker at international conferences on software quality and testing and is also publisher of The Software Quality Advisor Newsletter. He is co-author with William E. Perry of the book, Surviving the Top Ten Challenges of Software Testing, published by Dorset House Publishing Co.
Randy served as the conference chair of QAI's International Conference on Software Testing from 1995 to 2000.
As primary trainer for over 70 training courses in software testing, Randy has had the privilege of training thousands of software testers worldwide.
Mr. Rice has project experience in the following application areas:
Life and Health Insurance

Financial - Securities Trading

Legal/Court Processing

Weather

Oil and Gas

Workers Compensation Insurance

Utilities

Biomedical Laboratory

Production Control

Banking

Blood Banking

Defense

Telecommunication
In June, 1990, he founded Rice Consulting Services, of which he is Vice-president of Research and Development and principal consultant. Randy is also a member of the National Eagle Scout Association.