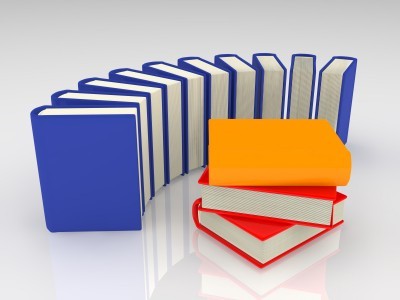 You need the most value for your training dollars. While I offer many courses for software testing and software engineering, you may have some special ideas and projects that are hard to find "off the shelf."

With any of these approaches, I can be the trainer or I can train your trainers to conduct the courses.

To meet your unique needs, I offer the following services:

"Build Your Own Course"

You can select modules from any of my courses and combine them into a custom course based on your own outline and learning objectives. Since each module has the same format, the look and feel of the course will be consistent. There is no additional charge for this service unless you desire changes to the modules.

Plus, I'll be happy to personally work with you at no additional cost to design your course.

Custom Course Development

Send your learning objectives and desired time frame to me and I'll create a proposal to create a custom course for you. Using my efficient process for courseware development, I can create slides, notes, case studies and the trainer guide that you will own.

It's very important that when selecting a software testing courseware author that you choose someone who is an expert in the field of testing who knows how to develop good courseware. I see too many companies award these jobs to big companies who "have people that know about testing" and the results are slides crammed with too many words and incorrect information about software testing.

Click here to download a sample courseware module.

E-learning Courseware Development

If you desire, I can create e-Learning courseware using Articulate or Camtasia, both award winning e-Learning development tools. These are the same tools we use in developing our own e-Learning courses.

Courseware Licensing

This is the most expedient and affordable of my offerings. It lets you be in control of the training and presentation while eliminating the need to spend hundreds of hours developing your own courseware. I license my courseware for both in-house presentations and relicensed presentations (for training providers). My rates vary based on the number of students and the number of presentation, so just contact me for a quote.

I also license e-Learning courses for in-house corporate use.

Here are the steps in my courseware licensing:
You select the program that you want for internal delivery.

I create a custom quote for you based on numbers of students and presentations (I can customize that program to your specifications if you like - for an additional fee)

We finalize the contract and license.

Plan your events and order the books.

If needed, a train-the-trainer event is held.

Two weeks before the course, I ship the books to you.

Your trainers go forth and train your people.
The benefits of courseware licensing from Rice Consulting:

High Quality:

You get state-of-the-art materials on the most effective ways to perform software testing using proven practices.

Cost Savings:

Realize significant savings on having to develop your own courseware. Good courseware takes time!

Resource Utilization:

Give your trainers the chance to shine with expert train-the-trainer training and world-class courseware.

Flexibility:

Have your trainers deliver the programs when and where you want.

Extensibility:

Using my e-Learning offerings, you get consistency of delivery and courseware across your training population worldwide.

Program Customization:

Leverage my design expertise to tailor the program to your specific needs, culture, and strategic objectives.

Program Integration:

Leverage my consulting expertise to ensure that the program fits within your overall software quality strategy and goals.