Buy it Today!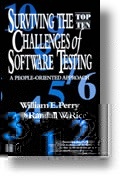 Randy's book, Surviving the Top Ten Challenges of Software Testing, will help you solve some of your toughest testing problems: people problems!

Click on the image to buy it from bn.com.
Software Testing and QA Resources
In this section, you will find many resources to help in your software quality and testing efforts, such as: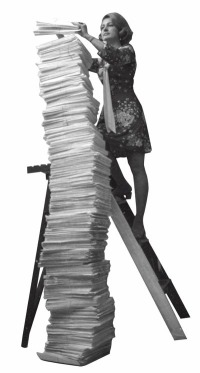 Articles and Book Reviews
Podcasts
Randy's Blog
Links
QualityTalk Radio Program
Conference Presentations

Glossary

Past Issues of the Software Quality Advisor Newsletter

Cheap Tools
Humor
Many of the resources have been developed by Randy Rice. If you have any questions about the information, visit the "Contact Us" page on this site.
Latest News
New Online Course - Unit Testing
New Online Course - Gathering, Documenting and Testing User Requirements!
New Course Series - IEEE Standards
Join Our Free Newsletter

RCS e-Learning


Quote
"Leaders are made, they are not born. They are made by hard effort, which is the price which all of us must pay to achieve any goal that is worthwhile." -- Vince Lombardi