Copyright 2007, Rice Consulting Services, Inc.
January/February, 2007
Featured Article
How to Get the Most Value From Attending a Software Testing Conference
By Randall W. Rice, CSTE, CSQA, CTFL
I'll never forget attending my first software testing conference. It was QAI's 1989 Software Testing Conference and I was a new software testing manager trying to learn what testing was all about. For the first time in my 12-year IT career (most of it as a developer at that point), a company actually paid my expense to attend a conference!
As I reflect on that experience, I regard it as one of the foundational experiences in my testing career. I learned many new software testing approaches but, more importantly, I formed some relationships that I still value and have been instrumental in helping me over the years. I also learned that I was not alone in dealing with many of the challenges I was facing at the time ("You think your requirements are bad..."). The first book on software testing I ever read was by Boris Beizer. When I got to meet him and speak one-on-one, it was a very cool experience. The next book I read was by Bill Perry. I met Bill at the QAI Testing Conference, and over the following years he has become a good friend and mentor to me. We have written two books together.
My first year (1989), I was an attendee. The next year I was a speaker, then an invited speaker the following year. In fact, I have spoken at one or more software testing conferences somewhere every year since!
A couple of months ago, I took a stroll down memory lane. I was looking for something I had seen in a past presentation at a testing conference, so I had to scan through many years of notebooks to find it. By the way, I really like having conference proceedings on CD as opposed to a 4-inch binder! I came away with two observations: 1) It was good to think of all the people I have had the opportunity to meet at conferences over the years and 2) In spite of all the knowledge sharing that has occurred in software testing the past 20 years, only a small portion ever seems to get applied. I'll address that in a future article.
Read More at http://www.riceconsulting.com/articles/how_to_get_most value from software_testing_conference.html



Top Ten Resolutions for Software Testers



It's that time of year again when it seems everyone is promising to be better. Thanks to my friend Lloyd Roden of Grove Consultants for this list of top ten resolutions for software testers.


10. Be kinder to developers
9. Try a new test technique every month
8. Read an article on testing each week
7. Think of ways your bug log can be better
6. Improve your ability to detect bugs
5. Increase your technical understanding
4. Empathise with management
3. Demonstrate the value of testing regularly
2. Believe in your team
1. Believe in yourself
Upcoming Events
Breaking News - I'll be speaking at the February 15th (Thursday) Seattle Area Software Quality Assurance Group (SASQAG) meeting. The topic will be on risk-based testing. If you live in the Seattle area and can make it, I would love to see you there! For more info, visit http://www.sasqag.org.
I'll be speaking at the 2007

SQUAD Conference in Denver, Colorado

on March 14th and 15th. I'll be doing two half-day tutorials: "Building an Environment for Test Team Success" and "Test Case Optimization using Use Cases Scenarios and Orthogonal Arrays". On the 15th, I'll be presenting a keynote address on "Risky Business - The Perils and Pitfalls of Risk-based Testing." For more information about the topics and how to register, go to http://www.squadco.com/conference.html.
I'm also honored to be speaking again at

StarEast 2007

. I'll be presenting a full-day tutorial on "Becoming an Effective Test Team Leader" and a keynote address on "The Risks of Risk-Based Testing." For more information about the topics and how to register, go to http://www.sqe.com/stareast/.
I hope to see you at one of these events!
Past Events
I had a great time at EuroStar 2006. There were only four of us there from the U.S.! You can read more on my blog at http://randallrice.blogspot.com/.
Join Our Community!
Part of being a better tester is to network with other testers and contribute ideas to help others. At RiceConsulting.com you can participate in forums that cover a variety of topics, including test automation, lessons learned in testing, security and security testing. We also have job postings and a place to post resumes on the forum. I really need your help is starting some threads and getting the discussion going!
We need you to be a part of our community! Visit http://www.riceconsulting.com/community.htm to join today - It's easy to join and is totally free.
Listen to Podcasts about Software Quality
You can now download mp3 audio programs at RiceConsulting.com. Whether you listen on your computer or on your iPod, you can learn more about testing and software quality. In fact, I think this is the first podcast devoted to the topic of software testing and software quality. And...it's totally free!
Visit http://www.riceconsulting.com/podcasts.htm to download and listen to the podcasts.
What's New on RiceConsulting.com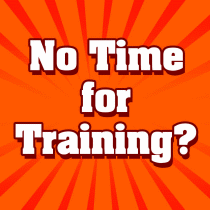 We know there are times when you and your team would like to receive training but because of time, budget and travel restrictions, you just can't receive the training in person. For those reasons, we developed nine online training courses. Our Online Training is almost like having me train you at your desk! You can now experience these courses wherever you have an Internet connection, whenever you want to view them.

I'm working on two courses that are scheduled for launch in both live and online formats in the March timeframe:

Testing Service-oriented Architectures (http://www.riceconsulting.com/training/testing_SOA.htm) and

Foundation Level Course in Software Testing (http://www.riceconsulting.com/training/foundation_level_course_in_software_testing.htm)

For more details, visit our e-Learning center. If you are interested in being one of the first to schedule an in-house presentation of one of these courses, contact me at http://www.riceconsulting.com/contact_us.htm.
---
Quotes
"Clearly no group can, as an entity, create ideas. Only individuals can do this. A group of individuals may, however, stimulate one another in the creation of ideas." - Estill I. Green, VP, Bell Labs

"If you have an apple and I have an apple and we exchange these apples then you and I will still each have one apple. But if you have an idea and I have an idea and we exchange these ideas, then each of us will have two ideas." - George Bernard Shaw, UK playwright (1856-1950)
---
Book Review
Collaboration Explained by Jean Tabaka
Product Details:
Paperback: 456 pages
Publisher: Addison-Wesley Professional
Language: English
ISBN-10: 0321268776
ISBN-13: 978-0321268778
Product Dimensions: 9.2 x 7.1 x 0.8 inches
As someone who believes that people, not technology, drive projects, I was eager to read this book. I'm glad I met Jean during a book signing because otherwise, I probably would not have found this really great resource for software projects.

While people working in agile software development or planning to move toward that direction will find this book very helpful, I believe that anyone working in software development will find this book helpful. When you consider that "collaboration" is "working together", it is obviously a topic that needs to be addressed in any project, agile or traditional.

This books starts out by providing a good explanation about what collaboration is and what collaboration means on software projects. Jean also decribes how to go from a culture where collaboration isn't working to a healthy team culture where people can work together well to achieve great results. To make this happen, you need to understand what is needed for collaboration and how things fit together, which is exactly what this book details.

What I really like about the book is that Jean not only explains the "what" but the "how" of collaboration. She also gives plenty of examples and anecdotes from her own experiences in working on software projects for over 25 years. But the thing I really liked in the book was Chapter 24 on "Generic Project Meetings". In this chapter you will find guides for meetings such as status meetings, strategic action planning, process change workshops, project startup meetings and project retrospectives. Not only will you find an efficient structure for each of these meetings, Jean gives guidance in terms of "Prompt Questions", which even give suggested phrasing of questions, along with processes and comments for each agenda item.

I've been on many projects that could have benefitted from their managers and team leaders reading this book. It's very readable and immediately applicable. I like the book so much, I even bought an extra copy as a gift to one of my clients whose organization is planning to make the transition to agile methods. I highly recommend it to anyone who must work with others to achive success on software projects.

Readability - 5
Applicability - 5
Coverage of topics - 5
Depth of coverage - 5
Credibility - 5
Accuracy - 5
Relevance to software quality - 5
Overall - 5
Reviewed by Randy Rice
---
"Great discoveries and improvements invariably involve the cooperation of many minds. I may be given credit for having blazed the trail but when I look at the subsequent developments I feel the credit is due to others rather than to myself." - Alexander Graham Bell, Inventor (1847-1922)

"I not only use all of the brains I have, but all I can borrow." - Woodrow Wilson, 28th President of the United States (1856-1924)
---
Links of interest
All of these links are very informative...check them out!
Supreme Court passes on e-voting paper trail suit -
http://www.computerworld.com/action/article.do?command=viewArticleBasic&articleId=9007685&intsrc=hm_list
How to cope with jerks at work -
http://www.computerworld.com/action/article.do?command=viewArticleBasic&articleId=9005880&intsrc=hm_rfavs
Resolving To Resolve The Daylight-Saving Time Problem -
http://www.informationweek.com/news/showArticle.jhtml?articleID=196801609
---
"If I have seen further than others, it is by standing upon the shoulders of giants." - Isaac Newton, Scientist (1642-1727)

"Tact is the art of making a point without making an enemy." - Isaac Newton, Scientist (1642-1727)
---