Copyright 2006, Rice Consulting Services, Inc.
December 2006

Featured Article
What is User Acceptance Testing?

By Randall W. Rice, CSTE, CSQA

, CTFL

Over the past few years, there have been a variety of definitions applied to User Acceptance Testing (UAT). Your success in validating that a system or application is "fit for use" by the intended user depends on how you define this phase of testing.

For example, if you see UAT as a functional test based solely on user requirements, you will likely miss the same things in testing that were missed in defining the requirements. Another example is that if you see UAT as the tests that can be automated in agile testing, you may miss the "hands on" assessment of the actual user to determine how the application actually meets their needs.

I need to be clear that I am not saying that you must use my definition of UAT or else you will be hopelessly doomed to project failure. What I am saying is that there are a variety views of UAT that may or may not meet your needs - and that you had better be sure you know the differences in the ways UAT is defined. [Read more at http://www.riceconsulting.com/articles/what_is_UAT.htm]
Merry Christmas from Rice Consulting Services! Thanks to our many friends and clients that have supported us this year. From our house to yours, we wish you all a very Merry Christmas and a blessed New Year! Our wish is that you may experience all the peace, love and joy that we celebrate on this holiday. May you all be able to take a break from work to feast on delicious food and spend time with family!
Need CPE Credits? This Is The Last Month Of Our 25% Off Sale for Online Training!
I received my notice awhile back that I need to submit recertification documents for my CSQA and CSTE certifications. If you need those additional training hours for 2006, don't panic. My e-learning can be just the answer. You can receive this training anytime, anyplace. Our participants consistently give our e-learning courses high reviews and you get exactly the same content as in a "live" class. All of these courses are narrated by yours truly, Randy Rice, and have interactive quizzes and exercises. We have courses on Basic Training in Software Testing, User Acceptance Testing, Gathering, Documenting and Testing User Requirements, Deliverable Reviews, and Unit Testing. Visit http://www.riceconsulting.com/training/e_learning.htm to see more details and to experience a tour and demo of our interactive web-based learning environment. We have multi-person discounts for teams. I'm working on others soon to be announced!
Of course, if you would like for me or an associate to come to your company and train your entire team, I'll be happy to do that as well. Just contact me here for more information. Click here to see a list of our courses.
My goal is to make it as easy as possible to get the training you need!
I know that my training qualifies for QAI Continual Professional Education credits. If you have a certification from another organization, be sure to check with them to make sure they will accept my e-learning courses for CPE credit.
Join Our Community!
Part of being a better tester is to network with other testers and contribute ideas to help others. At RiceConsulting.com you can participate in forums that cover a variety of topics, including test automation, lessons learned in testing, security and security testing. We also have job postings and a place to post resumes on the forum. I really need your help is starting some threads and getting the discussion going!
We need you to be a part of our community! Click here to join today - It's easy to join and is totally free.
Listen to Podcasts about Software Quality
You can now download mp3 audio programs at RiceConsulting.com. Whether you listen on your computer or on your iPod, you can learn more about testing and software quality. In fact, I think this is the first podcast devoted to the topic of software testing and software quality. And...it's totally free! Click here to go to the podcast page.
What's New on RiceConsulting.com
End - of - Year special ! We are now offering a 25% discount off any online class through December 31st!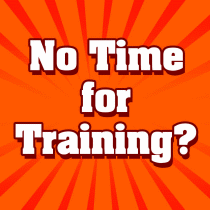 We know there are times when you and your team would like to receive training but because of time, budget and travel restrictions, you just can't receive the training in person. For those reasons, we developed these online training courses.

Our Online Training is almost like having Randy training you at your desk!

You can now experience these courses wherever you have an internet connection, whenever you want to view them.
Don't forget about our new course IEEE 12207 and the 25% discount offered on every class until the end of the year!
For more details, visit our e-Learning center.
Quotes
"I have always thought of Christmas as a good time; a kind, forgiving, generous, pleasant time; a time when men and women seem to open their hearts freely, and so I say, God bless Christmas!" - Charles Dickens
"If TV has taught me anything, it's that miracles always happen to poor kids at Christmas. It happened to Tiny Tim, it happened to Charlie Brown, it happened to the Smurfs, and it's going to happen to us." - Bart Simpson
Book Review
Design for Trustworthy Software
By Bijay K. Jayaswal and Peter C. Patton
Product Details:
ISBN: 0131872508
Format: Hardcover, 840 pp
Pub. Date: August 2006
Publisher: Prentice Hall PTR; 1st edition
For many years I have studied the major approaches for achieving quality. Not just software quality, but quality of building anything. Something that I have often wished for is an approach that integrates all of these great concepts in one place - not necessarily a unified process, but at least a big toolkit. I think I have seen my wish realized in this book.

The main premise of this book is that software development and manufacturing actually have more in common than many people have believed in the past, and that like manufacturing, the place to improve software quality is "as far upstream as possible." This book has a framework of tools, techniques and methodologies for developing robust software that is based on the work of the quality gurus and companies worldwide. The authors call this blend, Design For Trustworthy Systems (DFTS).

The book is divided into five sections:

Section 1 is a great background discussion that compares and contrasts the most popular life cycle methodologies. This section has a good discussion of software metrics and how to measure and compute the financial impact of software quality.

Section 2 presents the tools and techniques for trustworthy software and is the heart of the book. Interested in orthogonal arrays and Taguchi methods? You'll find an entire chapter on the topic.

Section 3 shows how to apply the tools and techniques early in the development process.

Section 4 discusses how to implement these approaches in your organization.

Section 5 has six major case studies of organizations that have successfully implemented these techniques.

If you are looking for a book to dig deeper on software quality - more than just testing - this is a great book for that purpose. Each chapter has exercises, review questions, discussion questions and projects.

Although this book has many great techniques and approaches for developing and delivering trustworthy software, the authors make clear that it takes more than just good approaches to deliver quality software. They address why software quality is still lacking, even though we have a great deal of knowledge and experience of what it takes to achieve quality.

To quote from the book, "A breakthrough improvement in quality never happens by itself. Neither is it the result of incremental learning from your past experiences alone or because everyone works harder and faster...It is invariably the result of fundamental and irreversible changes directed by the CEO and the top management team. These changes are planned and transformative as opposed to haphazard and incremental. At the end of all the talk, it is all about leadership."

I highly recommend this book to software quality leaders and practitioners who want to go deeper in their understanding of what it takes to build and deliver trustworthy software, and how to transfer those practices to their organization to gain competitive advantage by serving their customers better.
Readability - 5
Coverage of topics - 5
Depth of coverage - 5
Credibility - 5
Accuracy - 5
Relevance to software quality - 5
Overall - 5
Reviewed by Randy Rice

"Christmas gift suggestions: To your enemy, forgiveness. To an opponent, tolerance. To a friend, your heart. To a customer, service. To all, charity. To every child, a good example. To yourself, respect." - Oren Arnold
"Health, peace, and sweet content be yours." - William Shakespeare
Links of interest
All of these links are very informative...check them out!
Lawsuit Blames E-voting Glitches For Florida Election Undercount
http://cwflyris.computerworld.com/t/1046591/7974261/42398/2/

Study: Oracle database software has more flaws than SQL Server
http://cwflyris.computerworld.com/t/1046591/7974261/42399/2/

Gartner urges IT managers to act quickly on pandemic planning
http://www.computerworld.com/action/article.do?command=viewArticleBasic&articleId=9005516

DOD Report to Detail Dangers of Foreign Software
http://www.computerworld.com/action/article.do?command=viewArticleBasic&articleId=274599

Simpler IT Approach Needed, Former CIO Says
http://www.computerworld.com/action/article.do?command=viewArticleBasic&articleId=274613

A business continuity checklist
http://www.computerworld.com/action/article.do?command=viewArticleBasic&articleId=91587
"There's nothing sadder in this world than to awake Christmas morning and not be a child."
- Erma Bombeck
"Heap on the wood! - the wind is chill; But let it whistle as it will, We'll keep our Christmas merry still." - Sir Walter Scott