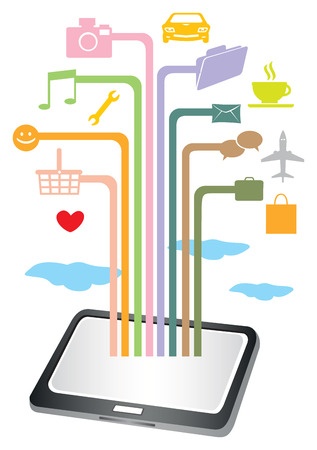 Understanding how to test mobile applications and devices has become an important part of a tester's overall skill set. Even if you do not currently test mobile applications, chances are you will in the future. The percentage of organizations performing mobile testing has increased from 55% to 92% in just two years!
This course is written and presented by Randall Rice, co-author of the ASTQB Certified Mobile Tester syllabus, and is designed to impart practical knowledge of what you need to know in testing all things mobile. The learning objectives are reinforced with exercises and examples. You are also welcomed to try the techniques on your own mobile applications during the course.
Randy has been teaching mobile testing techniques since 2001!
The course will be held from 12:00 noon to 4:00 p.m. each day for three days. Please see the options at the link below for the exact course dates.
https://www.mysoftwaretesting.com/Certified_Mobile_Tester_Live_Virtual_Course_p/cmtvirt.htm
At the completion of the course, you will be prepared to take the ASTQB Certified Mobile Tester exam and join the growing ranks of certified testers.

The electronic exam cost ($150) is not included in the course pricing. However, an exam voucher can be ordered as an option, if desired. Or, you can register for the exam on your own at http://www.astqb.org. Exams are administered at Kryterion exam centers worldwide.

There are no pre-requisites for this certification! While we reference concepts from the ISTQB Foundation Level, everything you need to know is taught in this course.
As a added feature of this course, Randy has written sample exam questions that are in addition to the sample exam on the ASTQB web site. These sample questions are only available in this course.
We have exercises to reinforce key concepts and sample exams after each module to give you a taste of what to expect on the actual exam. You can also have your own mobile device ready as a way to perform the exercises, although this is not required.
Virtual attendees in the USA will receive a course notebook in advance of the training and will also have access to the e-learning course at no extra cost ($749 value). All sessions are recorded and available for viewing approximately one hour after each day's session. So, if you have to miss a session, or part of the session, no problem.
For teams of 3 or more, there is a 10% discount of the course registration fee. The exams are not discounted.
About the Virtual Format
For some time, we have been working on the combination of learning techniques and tools to make live virtual courses interactive and more than just watching a 4 hour slide show. You will be expected to be an active participant in the class by answering questions, asking questions, along with completing quizzes and exercises. We fully believe that you will stay actively engaged, learn to test mobile applications, and be prepared to take and pass the ASTQB Mobile Tester Certification exam.
What You Will Learn
Understand user expectations of mobile applications

Understand the challenges testers encounter in mobile application testing and how the environments and skills must change to address those challenges.


Learn why use cases are a good source of testing requirements for mobile applications

Understand lightweight risk assessment methods suitable for mobile application testing

Apply the appropriate test design techniques for a given mobile testing project

Learn the important considerations for planning security testing for a mobile application

Learn creative approaches for test design using the TestStorming(TM) approach

Understand how non-functional testing of mobile applications are performed

Learn the expected capabilities for mobile application testing tools, including simulators and emulators

Understand the role of cloud testing of mobile testing

Learn how to anticipate changes in mobile technology and user expectations




After the Course
You have direct access to Randy to ask any follow-up questions. This course is fully accredited by the ASTQB as of May, 2016.