Buy it Today!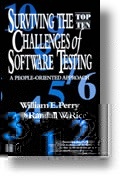 Randy's book, Surviving the Top Ten Challenges of Software Testing, will help you solve some of your toughest testing problems: people problems!

Click on the image to buy it from bn.com.
Test Management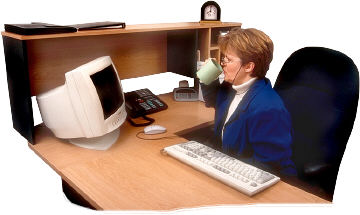 Managing and Controlling Testware - 2 days
Presents processes and tools to manage test plans, test cases, test scripts, and other items needed to perform tests through the project lifecycle.
Becoming an Effective Test Team Leader - 2 days
This session teaches you how to be the very best test manager and leader.
Becoming an Influential Test Team Leader - 1 day
This workshop is a tutorial with team exercises to help you learn how to influence your team and those outside your team to do the best job possible in testing.
Latest News
New Online Course - Unit Testing
New Online Course - Gathering, Documenting and Testing User Requirements!
New Course Series - IEEE Standards
Join Our Free Newsletter

RCS e-Learning


Quote
"Leaders are made, they are not born. They are made by hard effort, which is the price which all of us must pay to achieve any goal that is worthwhile." -- Vince Lombardi